From Alloy to Obverse—The 8 Terms You Need to Know to Start Collecting Coins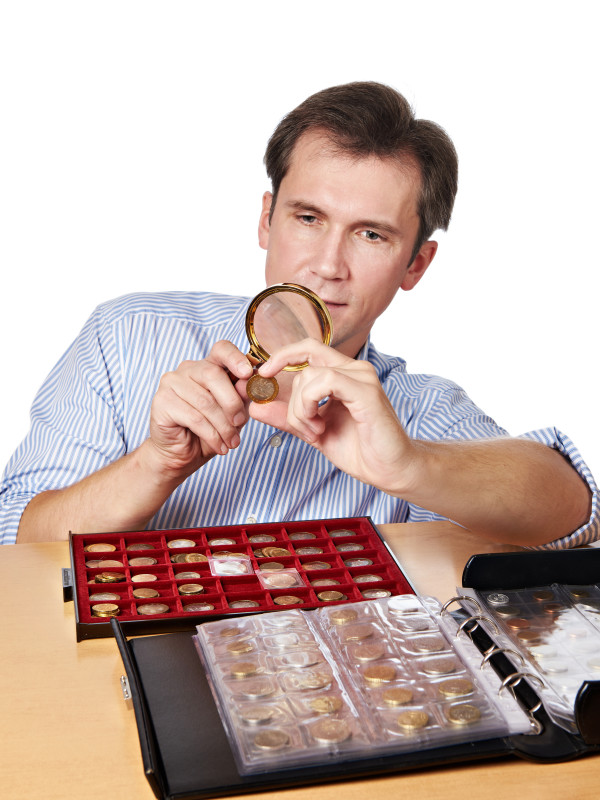 Coin collecting, or "The Hobby of Kings," has entertained the rich and well-heeled for millennia. It's probably the oldest hobby in the world, too – with roots tracing back to the ancient Romans.
Know what to look for as you build your kingly collection. Here are the fundamental numismatic terms:
Alloy
A mixture of two or more metals. For coins, the most common metals are gold, copper, and silver.
Die
An engraved stamp used for impressing a design (images, value, and mottoes) upon a blank piece of metal to make a coin. All coins made in the U.S. are struck by a pair of dies. The dies are in a machine called a coining press.
Filler
A coin used to hold or "fill in" the spot in a collection until a better grade coin can be added to take its place. Collectors typically use a low grade or even a damaged coin as a filler until its replacement is secured.
Incuse
The part of a coin's design that is pressed into the surface. (As opposed to "relief," where the design is raised above the surface.) Most U.S. coins use bas-relief, where the designs are above the level field of the coin.
Obverse
The front (or "heads") side of a coin. It usually has the date, mint mark, and main design, oftentimes a portrait. The opposite side is the "reverse" side.
Relief
The part of a coin's design that is raised above the surface, the opposite of incuse.
Tone
The hue or color a coin acquires through age, as oxygen and sulfur alter the coin's metal over time. It is most common in silver and copper coins; gold coins are the least susceptible to toning.
Type set
A collection of coins based on denomination. For example, a nickel type set would contain one of each of the four types of nickels that the United States Mint has produced. Traditional collections consist of all the dates within a series, such as the state quarters collection or the Lincoln set.
Type sets are more common among younger and newer coin collectors. Date sets are commonly sought by experienced and wealthy collectors.
Did you like this post? Check out "How Much Would a Bengals Super Bowl Ring Be Worth?" and our other great articles.
Main Street Coin specializes in rare coins and currency. We are also gold, silver, diamonds, and jewelry buyers. Visit us first for a free evaluation. We are located in Fairfield, Hyde Park, Milford, and Florence.