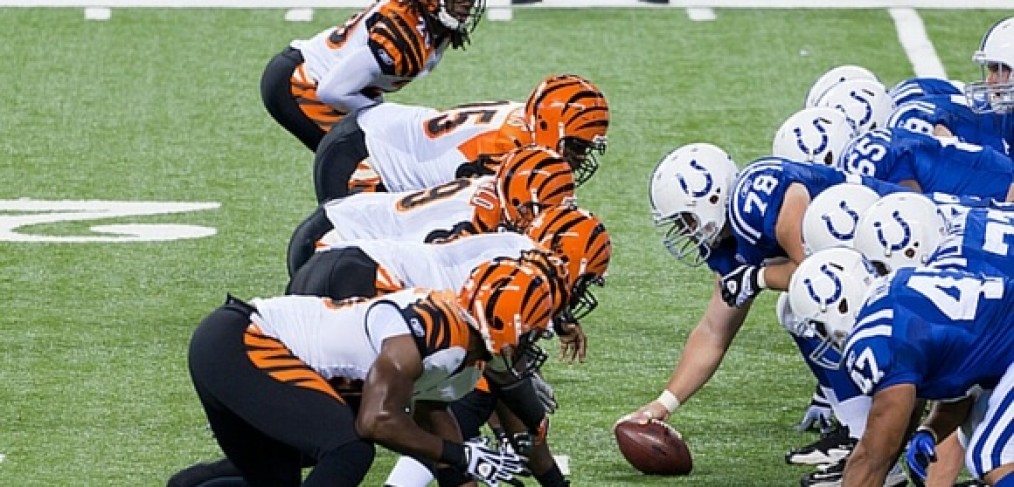 How Much Would a Bengals Super Bowl Ring Be Worth?
Super Bowl 50 will be played on Sunday, February 7, 2016, at Levi's Stadium in Santa Clara, California. The Cincinnati Bengals are off to a fast start this year and that gets our mind wandering. Can you imagine Andy Dalton hoisting the Lombardi trophy over his head as confetti swirls all around him? A dream come true. We all know they've come close a couple of times, but this year feels like it could be the first Bengals championship. And if we're talking championships, let's talk about NFL championship rings.
Jostens has made the majority of the rings, but Tiffany & Co. also produces NFL championship rings. To give you an idea of the how grand these ring can get, here is a description of the ring for last year's champions, the New England Patriots.
The 2015 championship ring is the largest and highest appraised value of any Super Bowl ring ever made, featuring 205 diamonds. The white gold rings were handcrafted by Jostens. The words "World Champions" flank each side. One side features the recipient's name along with the years of the franchise's previous Super Bowl Championships in '01, '03, '04, and 2014. The other side features the Super Bowl XLIX logo with the final score, 28–24.
The player's number is encrusted in diamonds. "Do Your Job" is visible atop one side of the ring along with the Patriots' logo, outlined with 44 diamonds. Four large Lombardi Trophies, cast with marquee-cut diamonds and a field of 143 diamonds make this ring unforgettable.
Click here to see the history of Super Bowl rings.
Jewelers rarely disclosed the value of the rings but the NFL gives the teams $5,000 per ring for up to 150 rings. Teams can spend more on the rings, and teams can order more rings if they pay the extra cost. Players and others who receive Super Bowl rings have been known to sell them. There are a lot of factors to consider in estimating the value of a Super Bowl ring, like the condition, if it was a player's ring, and which player owned it.
Since this would be the first NFL title for Cincinnati, Main Street Coin would consider the value of a Bengal Super Bowl ring to start at $50,000. But of course, any true Bengals fan would consider this ring priceless.
Did you like this post? Check out "Should We Say Goodbye to the Penny?" and our other great articles.
Main Street Coin specializes in rare coins and currency. We are also gold, silver, diamonds, and jewelry buyers. Visit us first for a free evaluation. We are located in Fairfield, Hyde Park, Milford, and Florence.