Three Worst Mistakes to Avoid When Starting a Coin Collection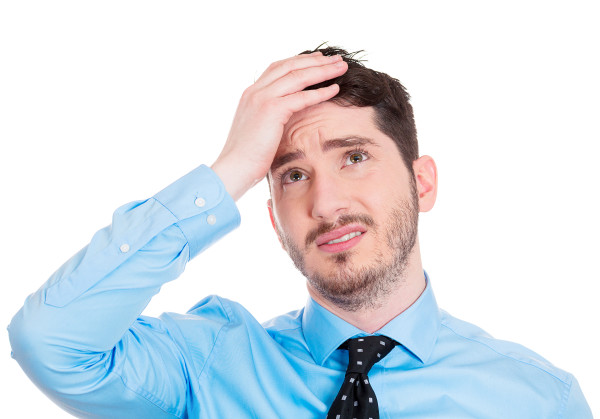 John's in deep trouble. He just started collecting coins, and had a great collecting plan: a smart budget, an interesting collection type, and a steady approach to shopping for his first coins.
Then he forgot it all and started making big mistakes. He got overexcited, pulled the trigger on a bunch of coins without researching them first. He blew his whole budget (and then some!) on a stack of coins worth less than what he paid for them.
Now he's broke, has no money for new coins or anything else, and his wife is on his case.
Don't be like John.
Coin collecting is a fun, rewarding, and potentially lucrative hobby. Stay smart and avoid these beginner mistakes.
Avoid Impulse Buys
Buying on impulse is the fastest way to throw away good money on a bad investment. Don't get suckered by a smooth-talking salesman or a shiny Instagram pic.
Think about it just like any other investment. Do your research. Look at CoinWorld.com, PCGS, the Red Book, and other reputable resources to get an approximate valuation for that coin. These tools will let you pay a fair price and avoid those bad deals.
Store and Handle Coins Properly
Some inexperienced collectors take their coins home and toss them together in a box or storage container. The coins spend their days rattling around together, getting tossed out on a table and manhandled by grimy, uneducated hands.
This is a great way to destroy the value of your coins—so don't do it!
Coins should be properly stored in special coin albums or folders. This prevents them from coming in contact with other coins, which will cut down on nicks, scratches, and other damage.
When handling the coins, hold the edge of the coin—never the flat obverse or reverse faces. This will minimize the transfer of oils to the coin, preventing unnecessary erosion or other damage.
Don't Clean That Tarnish!
This is where many collectors run into trouble. It is important to use proper cleaning techniques on coins in your collection. The best advice for cleaning coins: DON'T.
It can be tempting to remove tarnish and imperfections from a coin, so you have a pretty collection of bright and shiny coins. However, this is one of the worst things you can do for your coins. Tarnish gives a patina to a coin that makes it more valuable to other collectors.
Store your coins properly and keep them away from cleaning supplies.
Did you like this post? Check out "Should We Say Goodbye to the Penny?" and our other great articles.