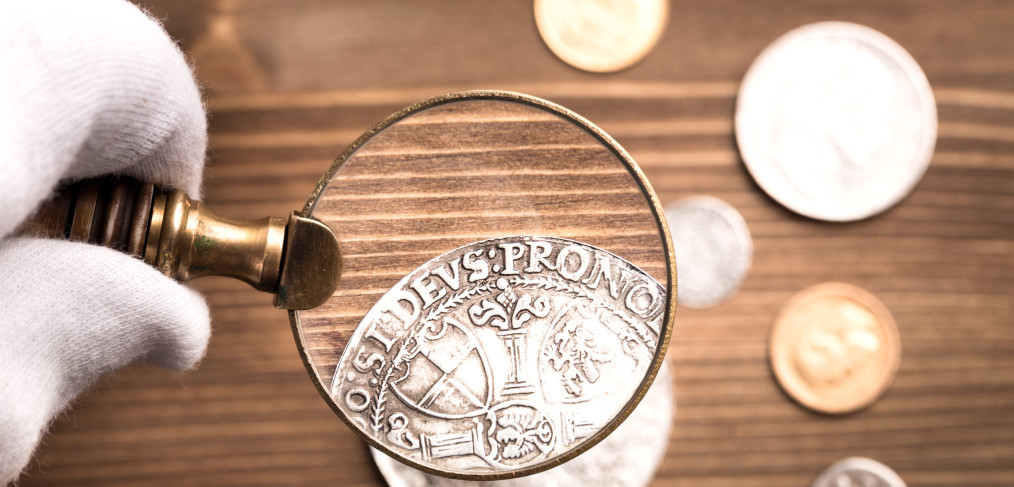 Beginner's Guide to Coin Collecting
Coin collecting is a fun, educational and potentially lucrative hobby. Coins tell unique stories, carry historical significance and offer us a unique and direct connection to the past. Today, there are millions of people who collect coins as a hobby.
If you are interested in starting your own coin collection, good news! Coin collecting is easier than you think. Get started smart and fast with these easy steps:
1. Have a Smart Budget
Your first step is deciding your budget. Be realistic here! Healthy and robust coin collections don't appear overnight. They are carefully grown through smart purchases and acquisitions. Make sure your other important expenses (bills, retirement, healthcare, savings, etc.) are covered before investing in your coins budget.
2. Research, Research, Research!
You should learn as much as you can from the experts. If you're an online reader, there are many online coin experts to follow, such as Coinweek.com, CoinWorld.com and Coinnews.net. Book readers should definitely pick up the latest Whitman's Official Red Book, the ultimate source for reliable information and photos of coins. Many beginners also find books written by Jeff Ambio and Q. David Bowers generally helpful.
In addition to online articles and publications, check out the Professional Coin Grading Service (PCGS) website. The PCGS is a rare coin grading and authentication service, and offers an extensive, well-organized archive of past coin auctions, including high-quality images of the coins.
Pro tip: Be wary of coin advice from unfamiliar writers. There are a lot of self-professed "coin experts" who publish bad advice.
3. Plan Your Collection Strategy
Now you know a little about the industry and the basics, it's time for the fun part—planning your own unique coin collection!
Every coin enthusiast's collection is unique. What type of coins would you like to collect? Any of these themes would make for a wonderful coin collection:

A. Coin series—For a particular type of coin, collect one from each year and each mint where they were produced.
B. Type set—Choose a coin denomination (such as the ten-cent piece, or dime) and collect one example of every major design used on it.
C. Date collection—Choose a specific year with particular significance, like your birth year, or a notable historical period (perhaps World War II). Collect all coins from this period.
D. Specific theme—Choose a specific theme—such as presidents, political figures, or animals—and collect all coins on this topic.
E. Specific location—Collect coins minted from a specific state, country or continent.
4. Finally, Buy Coins!
You're educated, budgeted and excited. Time to go! Find a reputable coin dealer near you, and start looking at their merchandise. Look for a dealer who is happy to talk coins and answer any of your questions.
Once a coin catches your eye, ask the coin merchant whether the coin is PCGS or NGC certified. These designations mean the coin has been reviewed and graded for quality, rarity and authenticity. Generally, PCGS or NGC certification makes the coin more expensive, but also ensures better quality than non-certified coins.
Did you like this post? Check out "How Much Would a Bengals Super Bowl Ring Be Worth?" and our other great articles.
Main Street Coin specializes in rare coins and currency. We are also gold, silver, diamonds, and jewelry buyers. Visit us first for a free evaluation. We are located in Fairfield, Hyde Park, Milford, and Florence.